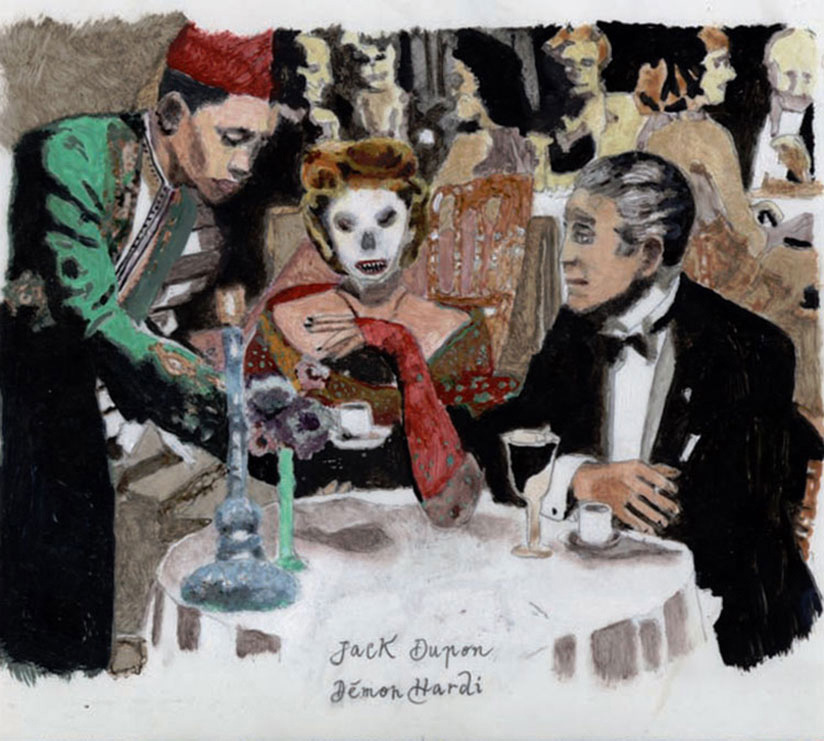 Démon Hardi [2011]
CD Digipack
Total time  1:14:44
The album was produced and engineered by JackDupon and Brian Sachs and recorded in the United States at Drumlin Downe Studio in East Kingston, NH in September 2010.
Mastering was completed at ProMastering Suite in Brookline,NH by multiple Grammy Award winner Jay Frigoletto.
The band, Philippe Prebet [v, gt], Arnaud M'Doihoma [b, v], Gregory Polozzi [gt,v] and Thomas Larsen [dr] triumphantly toured the eastern US last summer and is looking to return in the summer of 2011.
All music and lyrics by Jack Dupon
Photos and graphism Renard
Released by the label MUSEA