JACK DUPON is a French band that have been active for a good few number of years as recording artists as well as a fairly active live band. They have four studio albums and one live album to their name at the time of writing, of which "Jesus l'Aventurier" from 2013 is the most recent.
The current line-up of Jack Dupon consist of:
– Arnaud M'Doihoma / bass, vocals – Gregory Pozzoli / guitars, vocals – Thomas Larsen / drums, percussions, vocals – Philippe Prebet / guitars, vocals
– Can you tell us about when and how the band was formed?
The band was formed in 2004 when the two guitarists Philippe Prebet and Denis Cosson (the old wolves) started to jam with Gregory Pozzoli (guitars), Thomas Larsen (drums) and Arnaud M'Doihoma (bass) – (the young foxes), then a few months later Denis Cosson left the band to be a painter and Jack Dupon became a four piece band.
– Do you have any funny or interesting episodes related to the early days of the band?
Jack Dupon played its first gig with Denis Cosson, just one month after the first rehearsal. It was only instrumental music at that time, and maybe we should have kept it that way because we're not great singers.
– What inspired your choice of band name?
Actually Jack Dupon is a character who have existed or who exists,  evolving through ages, we're telling his stories and adventures in our songs, maybe you've already met him?
– With numerous albums out, we presume that going into details about each and every one of them will be to tedious for you as well as our readers. But do you have any notable events you'd like to share about your three first albums "L'Africain Disparu" (2006), "L'Echelle du Desir" (2008) and "Démon Hardï" (2011)?
"L'Africain disparu" led us to the Bilborock, L'Echelle du Désir (which is sold out now) was the start of the MUSEA label partnership , and Démon Hardi was recorded during our US Tour.
– What can you tell us about your first live album "Bascule A Vif" from 2012 and events during the creation and promotion of it?
The album was recorded in one take in Clermont-Ferrand , our American friends were there too, it was a blast with lots of beer also. A magic evening indeed, the audience was on fire. One of our best gigs.
– What can you tell us about your latest album "Jesus l'Aventurier" from 2013 and events during the creation and promotion of it?
We made this album at the Studio "Bienvenue au Tibet", the conditions were very nice. For the first song "Margareta", we asked different people that we met on tour to translate the lyrics, record it and send it to us. We made a mix of all these voices and if you listen carefully, you can hear the same text being told in French, English, German, Spanish, Polish and even Danish! That was really fun, we tell you, "JackDupon is everywhere" !
Then we had the chance to present this new album at "Les Abattoirs" venue, near Lyon, with GONG. We had real fun with Daevid Allen backstage, but we won't tell you everything!
– What are your ambitions at this stage of your career?
We're preparing a new DVD, which is a video capture of an entire gig, also including other freaky videos, with drawings, clay animation and stuff. We're actually sorting the footage (6 video-cameras!) and we'd like to release this DVD, and an EP of the gig for the 10 year Anniversary of Jack Dupon! We'll organize a small Festival in July for this special event, with lots of bands and friends that we met on the road. Party time ! We'll also be making new songs for a new album soon.
– Are there any particular artists that the band as a whole or individual band members would cite as influential?
Les Claypool , Frank Zappa, King Crimson
– What artists have your music been compared to?
Gong, Zappa, Ange…
– What music do you enjoy listening to yourself?
We like to discover new bands on tour and we do exchange our albums, it's a good way to listen to new music. We also listen to early 70′s progressive and freak bands like Beefheart, Mahavishnu Orchestra, Tom Waits as well as recent Les Claypool projects, and more noisy stuff from the underground scene…
– Are there any artists or labels you'd like our readers to check out?
– Any thoughts you'd like to share on the music scene where you're based or the music scene in general?
It is very difficult to play our kind of music in France, because people who organize gigs can't define it and are worried about the public frequentation, thinking that the audience can't be curious. But we played at RIO Festival and it was very pleasant, we met a lot of peolple and saw some nice bands performing in front of a very curious audience.  It's nice to be a part of a music family but not to be categorized as well.
There are still some music lover associations organizing gigs with different music, different styles,  trying to propose something always new in the cultural landscape, but they are few.  Thanks to them.
– Do you have anything else you'd like to share with our readers?
A good beer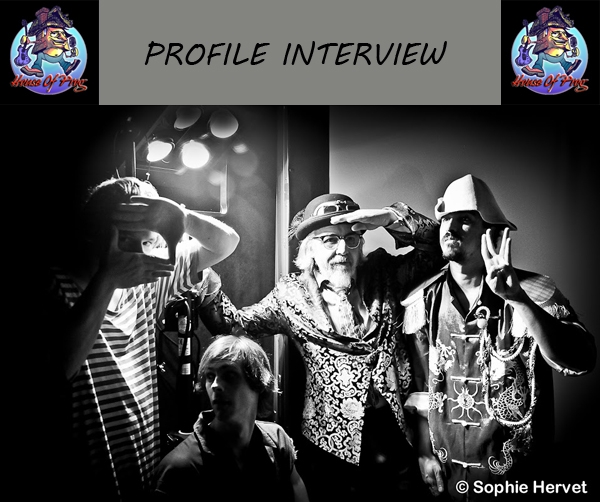 Written by Olav Martin Bjørnsen. Posted in INTERVIEWS
https://jackdupon.net/wp-content/uploads/2013/12/house-of-prog.jpg
502
600
Lisbet Larsen
http://jackdupon.net/wp-content/uploads/2020/01/logo-300x47.png
Lisbet Larsen
2013-12-15 14:12:51
2017-09-12 16:26:02
House of Prog