Chronique Attention, chaud devant, disque volant ! Ivre, fou, glouton, ché-per ! Froussards s'abstenir; dans ce grand-huit où volent plumes et éclats de mélodies évoquant derviches d'Asie et d'orient, il y a de quoi être pris de vertiges et de haut-le-cœur. Quel drôle d'accueil, déjà : une chorale lo-fi et pochetronnée jumelée par une guitare...
Read More
Waking up in the mountains after a night in the land of absinthe.
The energy of Neuchatel must come from there (seen from the stage).
Now some fresh air and rest before next gig tonight.
Great place in Germany : KUZE Potsdam Thanks Bine F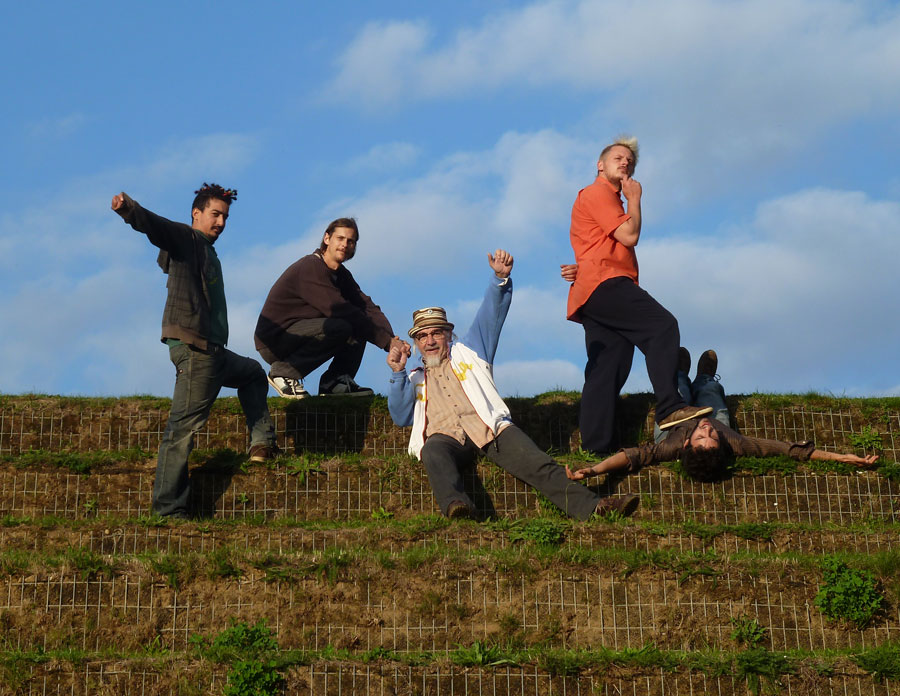 NeverEnding tour, après deux arrêts dans l'est de la France, les quatre concerts en Allemagne ont été vraiment énormes et tellement différents les uns des autres. L'accueil a été chaque fois magique, merci à Andy et Mathilda à Lohr, à Allan et Alex à Giessen, à Charly et Andreas à Wurtzburg et à Bine et...
Read More
Quelques news… Après deux mois en studio avec des conditions idéales, d'espace, de son, de matos et d'environnement, l'enregistrement du nouvel album de JackDupon est terminé. Tous les membres du groupe ont fait le choix délibéré de partir un peu dans l'inconnu, avec des pistes mais rien de vraiment figé, rien d'établi et apparemment ils...
Read More
JackDupon is a French progressive rock band. The band's music is created in a « scientific-empirical » way, based on themes, using counter melodies and poly-rhythms performed by one or several of the musicians, and with total improvisations during live performances or recorded and reworked in the studio. They are often labeled by the media as the...
Read More
Jack Dupon: Demon Hardi If I could use one word to describe the music of the French band Jack Dupon, it would be 'strange'. This is avant progressive rock that lends itself well to the RIO movement. The music is very difficult to describe and is very eclectic so if you are into the avant-garde...
Read More